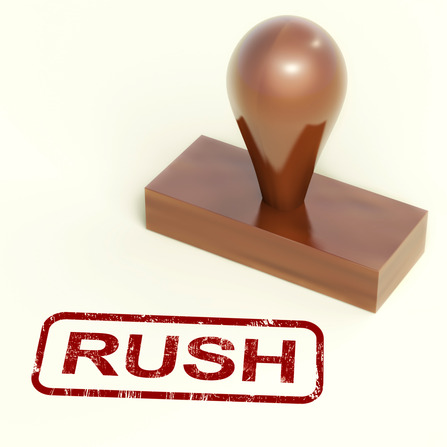 Rush appraisal service is available for those emergency situations when you need your appraisal immediately.
All reports will be delivered electronically in PDF format on the specified day no later than 6:00 PM. All rush appraisals are from the time of inspection. The appraiser will make every effort to inspect the property to insure fast delivery.
In some instances, it may be out of the appraisers control to inspect the property in order that the appraisal can be completed as requested. If the appraisal cannot be completed as agreed upon due to unforeseen circumstances, regular fees shall apply. In order to avoid delays, all fees must be paid at the time of inspection.
24 hour service add $350 to the cost of the report.
48 hour service add $250 to the cost of the report.